Avalanche Safety in Zakopane
and the Tatra Mountains
There are over 100,000 yearly avalanches in the alps alone and avalanches account for over 150 deaths worldwide each year. They are difficult to escape without assistance, and you have around 18 minutes before suffocation. The rescue services are often helpless to react in such a short time. The good news is that your chances of getting caught in an avalanche will dramatically decrease if you understand what to watch out for. 
Zakopane is Poland's winter capital and is one of the best alternatives to skiing in the Alps. It has over 15 different resorts and amazing activities, food, and nightlife. Although having fun is important, staying safe should always be priority number one. This guide will arm you with the necessary information to stay safe on the slopes in Zakopane!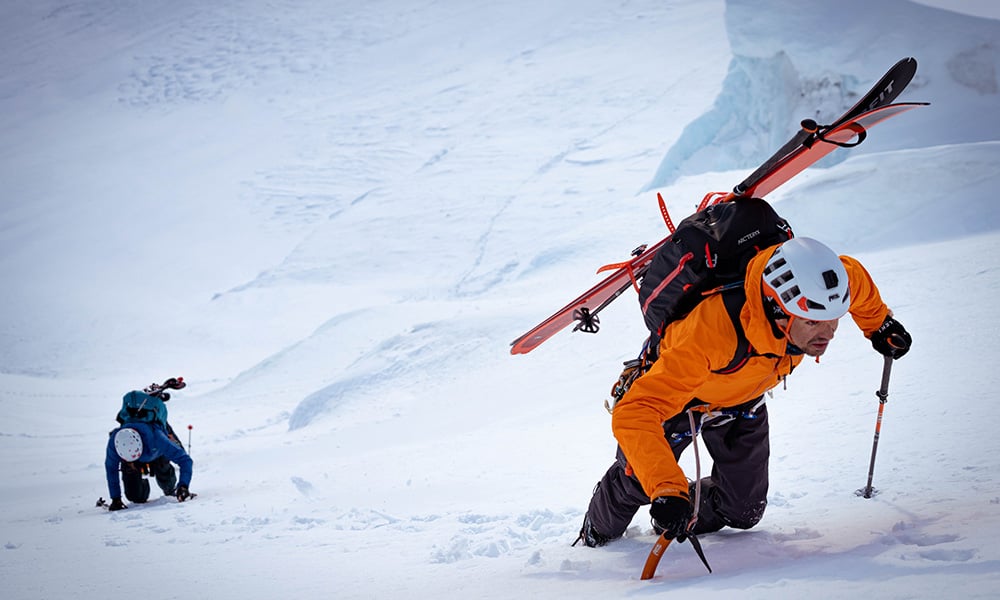 Avalanches are masses of snow, ice, and rock that become dislodged and slide down the mountainside. This can range from a small avalanche, just a few feet of snow across, to a large avalanche which can exceed 100 feet in extraordinary cases and can travel down the mountain at speeds of 200mph for thousands of feet if unimpeded. 
They generally occur in two forms or are a combination of both, these being loose snow avalanches and slab avalanches.
Loose snow avalanches are made of snow without strong internal cohesion between individual crystals. They tend to break under pressure, the weight of a person for example, and are usually small. There are very few fatalities from loose snow avalanches, normally only causing a person to slip or fall.
Slab avalanches are made of tightly packed snow, triggered by the collapse of less-packed, weaker snow beneath. They form frequently in snow that has been deposited by the wind and often form on sheltered slopes close to ridgelines and cols. These are the more dangerous kind, accounting for 90% of avalanche-related fatalities being caused by a victim (or a member of the victim's party) 90% of the time.
Warning Signs of an Avalanche
While larger loose snow avalanches do cause injury, and in extraordinary cases fatalities, when concerned with avalanche safety slab avalanches are far more important. There are a number of causes responsible for them and factors that increase their likelihood. Here are some of the causes and factors to keep in mind.
The Steepness of the Slope
Avalanches often occur on steeper slopes, 30-40 degree slopes being the sweet spot for avalanche accidents. Below this range the snow struggles to slide and above it the hill is too steep for snow to accumulate. 30-40 degrees is of a similar steepness to a red or black piste. You can use this as a guide to estimating the angle of a slope when off-piste.
The direction of the wind determines how snow accumulates on the slopes. On windward hills, "wind loading" can cause large amounts of snow to accumulate in one place that is bonded well to itself but not to the existing snow. This lack of a bond creates the ideal conditions for a slab avalanche.
Higher temperatures cause surface snow to melt creating an unstable base. If sudden snowfall allows a new layer to accumulate, this will be susceptible to sliding due to the slippery surface it rests on. This increases the likelihood of avalanches.
Where a slope changes from flat to steep, at this meeting point, the snow is under the most stress as the gradient change causes it to separate. This separation makes the snow unstable and avalanches often begin at these parts of a slope.
Avalanche Prone Locations in Zakopane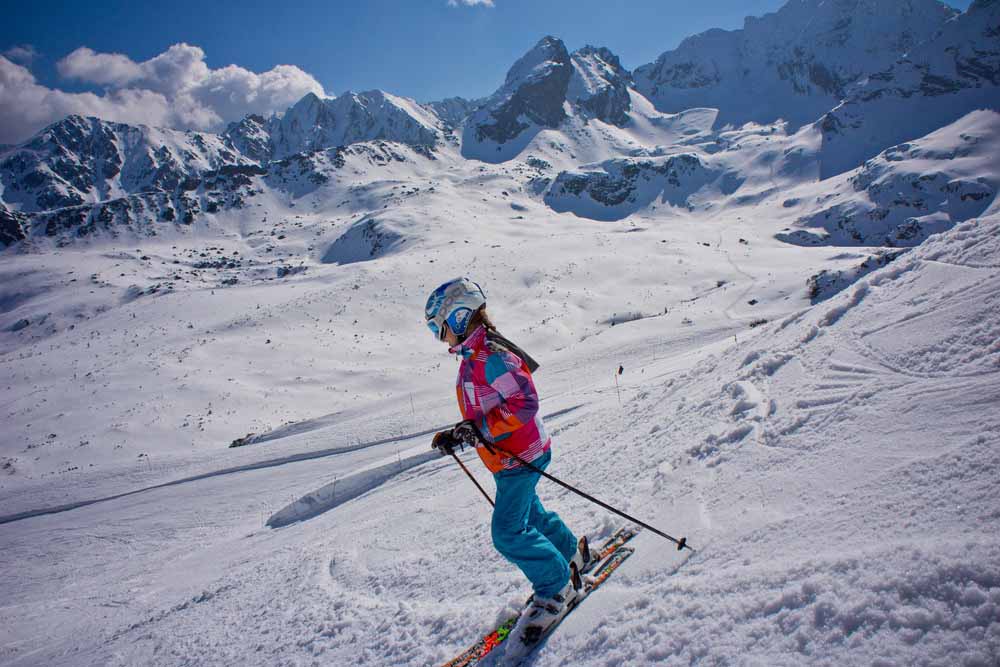 The town of Zakopane and the over 15 individual resorts that surround it are normally avalanche-safe zones. If you're looking to learn more about these resorts please refer to our Ultimate Zakopane Ski Holiday guide.
That is because, like all other European ski resorts, the pistes are made secure and safe from avalanches by the piste rescue services. As such, there is little to no danger on marked runs. However, if you leave the piste area the risk of an avalanche dramatically increases as off-piste slopes are unsecured. This doesn't mean you shouldn't explore off-piste areas and the Tatra mountains. You are free to do so in Zakopane, unlike in America or Canada, and may wish to explore them hiking or cross-country skiing. To do so safely, it is important to monitor avalanche danger messages. These are available on the Tatra National Park website . The website is only in Polish, so will need to be translated. Here, the safety of an area is measured through danger levels. These range from 1 to 5 and assess the probability of an avalanche based on the quality of the snowpack.
Here the snowpack is well bonded and generally stable, leading to sluffs and small avalanches being released naturally. This is as safe as conditions can be off-piste, special caution only being required in extreme terrain.
2 - Moderate Danger Level
The snowpack is moderately well bonded on slopes steeper than 30 degrees, and otherwise well bonded. Avalanches can be triggered from heavy additional loads although large avalanches are unlikely. Partly unfavourable conditions, where significant experience and ability to evaluate avalanche danger would be needed.
Level 3 is – Considerable Danger, Level 4 is High Danger, and level 5 is Very High Danger. It is recommended you avoid them, even if you are experienced with avalanches. If you have not had avalanche training it is suggested you avoid all danger levels except the Low Danger Level. The danger classification of an area can change within a couple of hours so you should try to continuously check the website of the Tatra National Park .
Preparing for an avalanche is an important part of avalanche safety. A lot of what you can do to survive an avalanche happens before embarking onto the mountain. Here are a few things to consider preparing.
Protective Waterproof Clothing
Correct clothing is an important part of preparation. Inappropriate clothing means we lose heat far quicker and are at increased risk of getting frostbite if caught in an avalanche. Non-waterproof clothing items can also freeze and fuse to the skin if exposed to prolonged colds damaging the skin when removed.
Rescue Services in the Tatras
You can alert the local rescue service, the Tatra Volunteer Rescue Service (TOPR), that you are in trouble through their app or by telephone at 
+48 601100300 
or use the emergency number
985 
It is best to prepare this before exploring the mountains. They will fly by helicopter to assist you, in the case of an avalanche or any other emergencies. Although highly unusual the TOPR can refuse calls if there are difficult weather conditions or if it is after dusk.
Planning your route is an often overlooked part of avalanche preparation. This includes checking risk-increasing factors like the weather, monitoring the avalanche danger level, and not travelling after dark. This reduces visibility makes it easier to miss the avalanche warning signs and means the TOPR may not come to your rescue. With it becoming dark around 15:30 on the shorter days of the year, it is important to check you won't be caught out by the early sundown.
The ABS Airbag is a backpack filled with cushions that are filled with air when you pull on a toggle. It works similarly to car airbags, except here to launch you out of an avalanche. This is very effective and remedies the otherwise extreme difficulty of escaping from an avalanche. However, it is very expensive.
We hope you enjoyed the read!
We had fun putting this guide together and we hope you found it interesting and useful. If you'd like to read more about Zakopane you should check out our Ultimate Zakopane Ski Holiday guide. There you can find out about skiing, experiencing Polish tradition and the wonderful cuisine and nightlife Zakopane has to offer!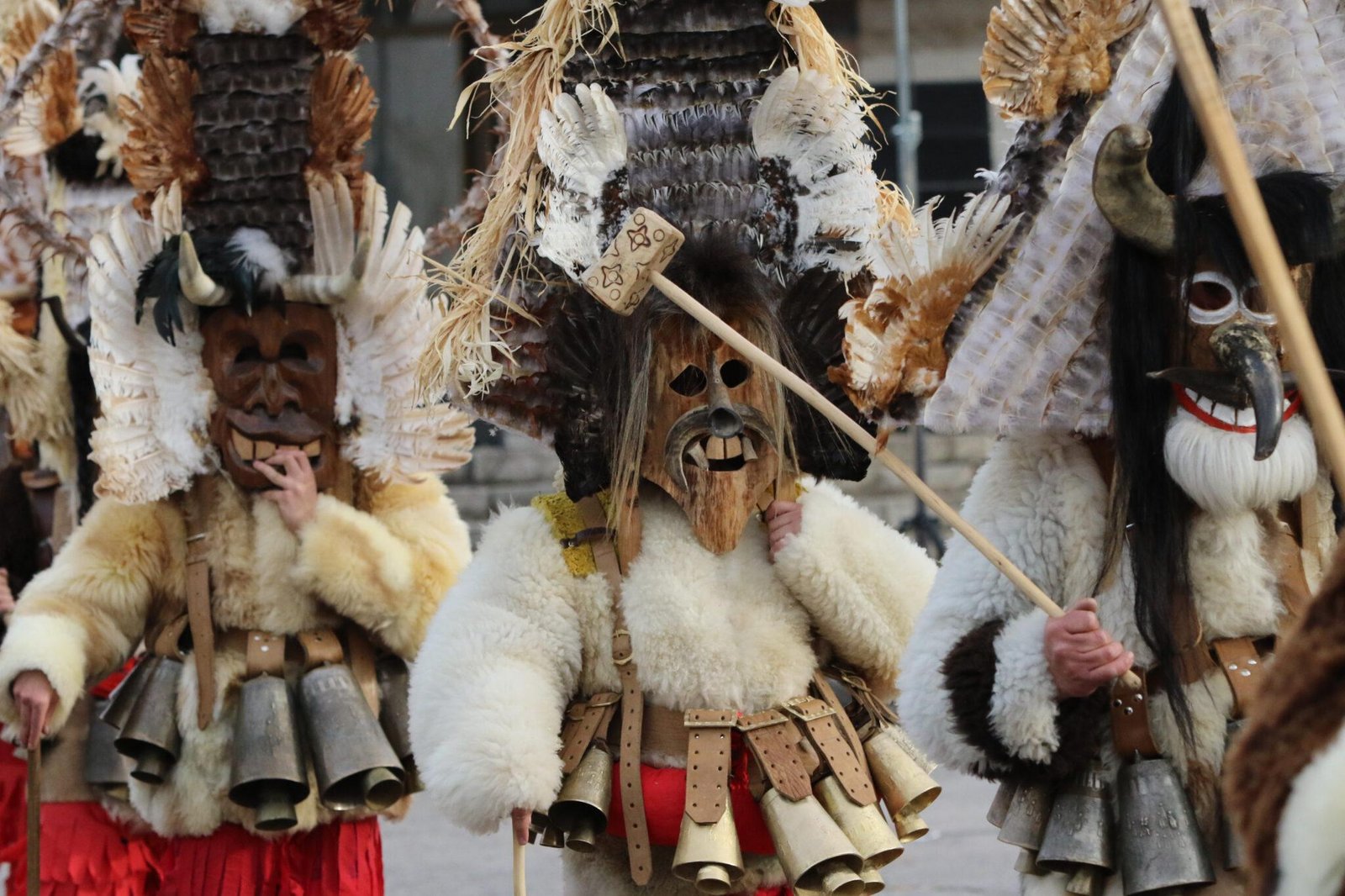 Family friendly ski chalets in Bansko available now!
Read More »
Check our guides and stories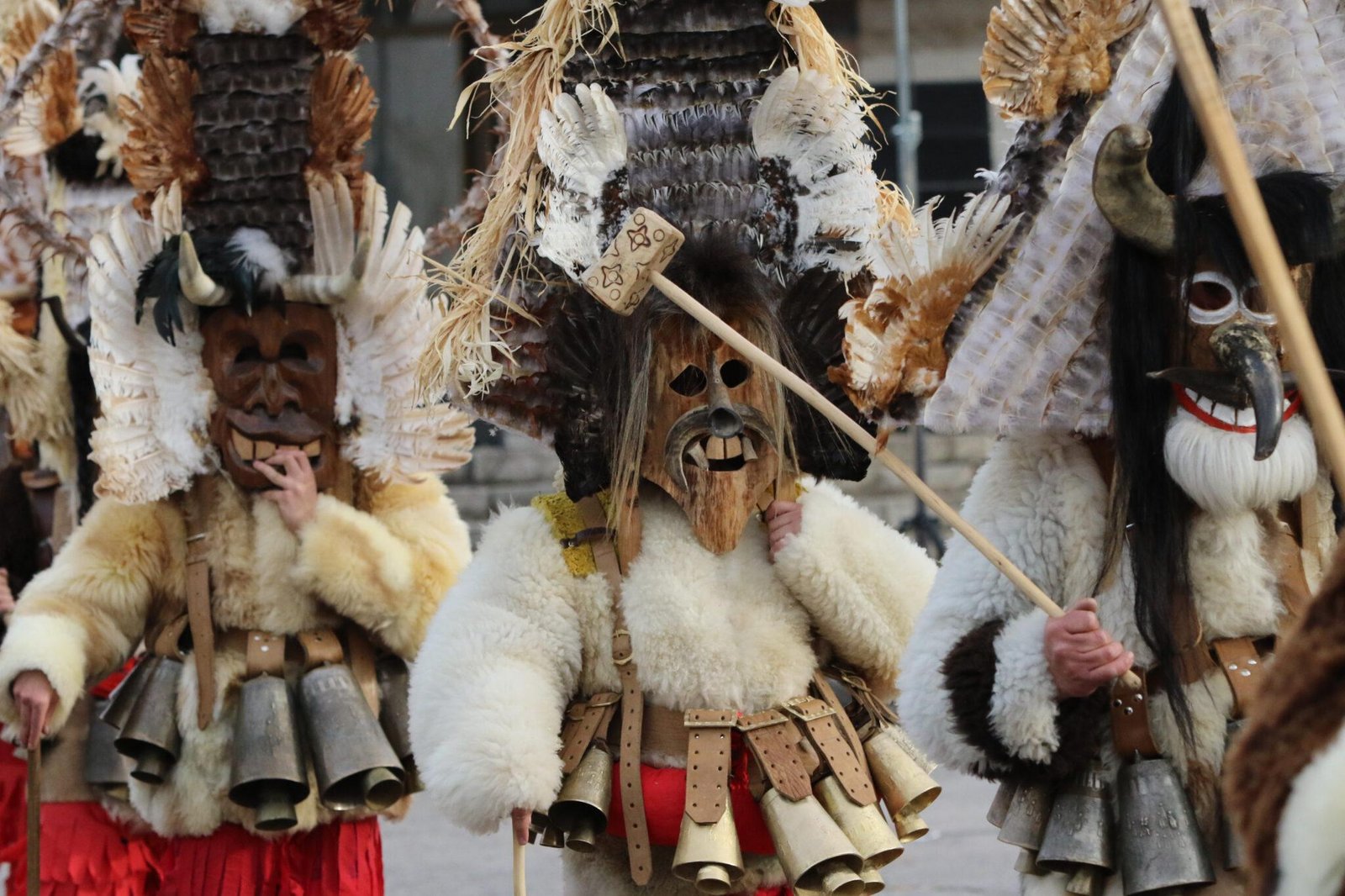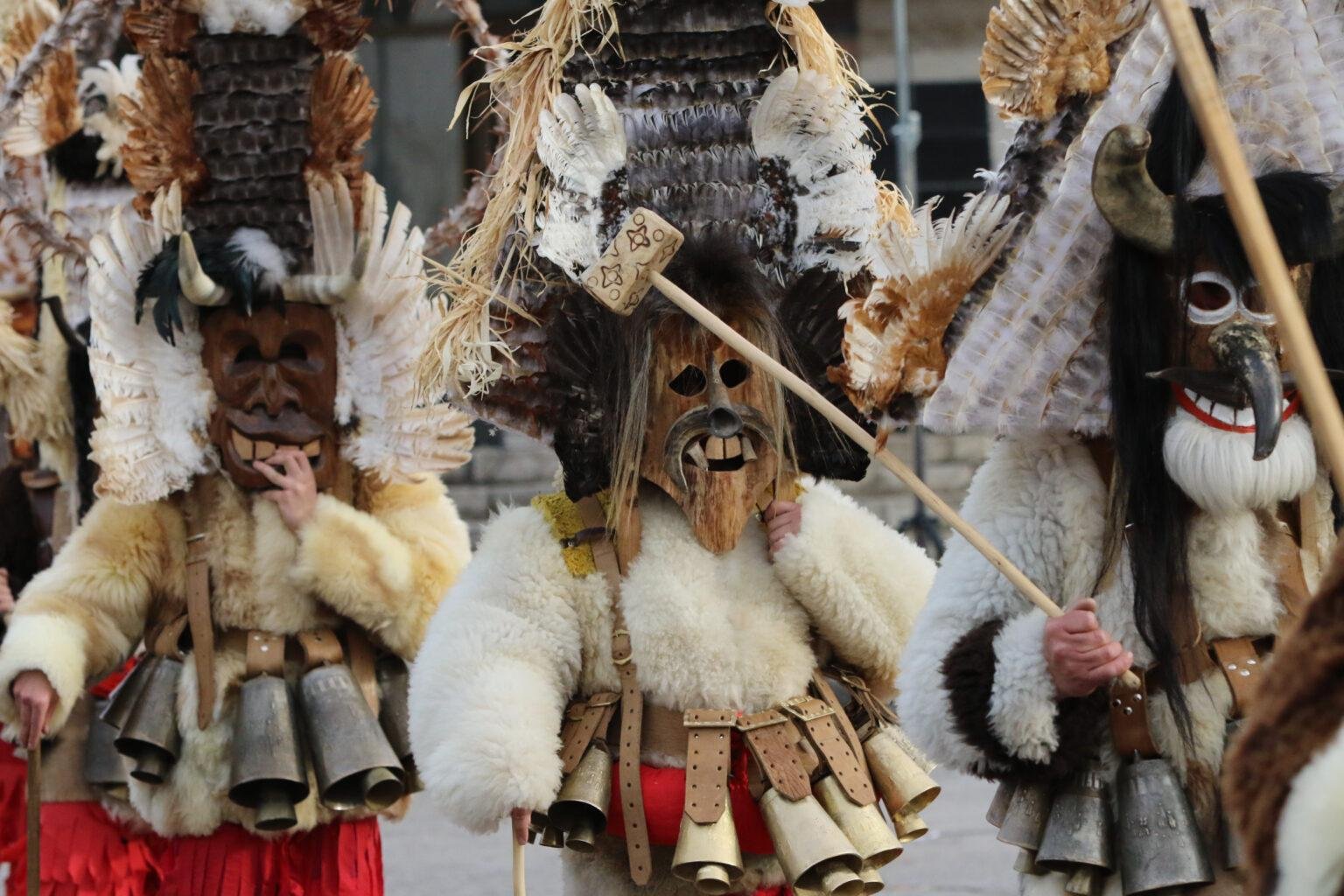 Family friendly ski chalets in Bansko available now!
I've been in the writing business since 2017 and have experience in e-commerce, sustainability, and luxury niches. I am an agile problem solver with a knack for satisfying users and search engines.  
You can check out my content writing agency if you'd like to learn more about what I do!